Music
[ Discography ] [ Lyrics ] [ Live Show Recordings ] [ Radio Stations ] [ Clubcast Live Archives ] [ Influences & Similar Artists ]
"Part Pop, part sonic experiment, part musical canvas. The colors on this canvas are as thick as oil paints. 54 seconds is a great project that inspires me with envy. How does this band create such personal music while maintaining mass pop appeal? Beats me, but they're out there working the streets so catch em live if you can...while tickets are still cheap." - David Dreesen [Creeker]
.
.
NEW RELEASES: The latest release is "Promography" - "a blending of the original "Promo" and "Promo 2" with a couple of extra songs.
VIDEO CLIPS: There are 2 short video clips of the band that can be downloaded from either The Official Website. One is of Sell It To A Girl (live) and the other is of Early Warning. You need QuickTime for both clips.

LOWLIGHT SOUND:
Here is a photo of the band's studio =>
To read all about it, please visit WANTED.
Photo credit: 54 Seconds.
SET LISTS:
If you're looking for past show set lists, check both the Live CD Recordings, and the Clubcast Live Archives sections on this site.

.
MP3: Download the live version of "Meaningless Conversation" from 54SecondsFan.com

TEASERS: Get the following teasers from the Official 54 Seconds Website.

* Difference between
* Meaningless Conversation
* Soap Opera
* You Are Not Me

Other teasers are also available on
the following fan sites:

* Blown Away
* Wanted

MP3.com: Download "Wanted".
.
.LIVE RECORDINGS: To buy recordings of the band's live shows, CLICK HERE!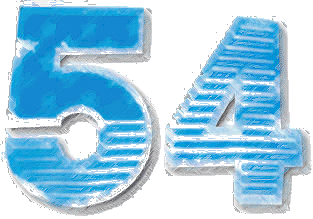 LOCAL FANS: If you are local to Austin, TX, and would like to stay up to date about the latest schedules, news & other announcements, please email the band and ask politely to be added to their mailing list.
.
NATIONAL & GLOBAL FANS: Mailing lists groups/Message boards/Forums: For news, images, small MP3 teasers, surfing links, and general chatter:-
* 00:54: Public posting, archives & files. Created by Gordy [Yahoo! Groups].
* Blown Away: Public archives. Posting & photos for members only. Created by Chris. [Yahoo! Groups].